Ever wonder what it is like for one of our youth to move into permanent housing?
Days before the new year, we captured moments of Jazzy moving into her new apartment along with Los Angeles Councilman Curren Price of the 9th District, Deputy Mayor Brenda Shockley and Housing Policy Director Alisa Orduna for the Office of Mayor Garcetti, and Field Deputy Herb Wesson III for the 9th District bringing housewarming gifts. She is the 20th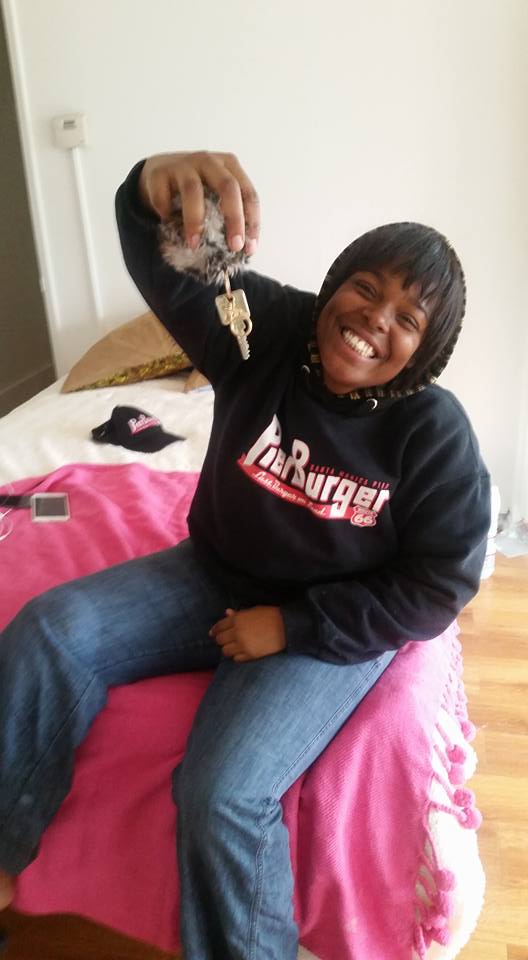 young adult SOH has housed this fiscal year.
Stable housing is giving Jazzy wings to fly; and the help of community partners, are helping her soar. Click on the photo above to see the video.